A New Zealand collaboration with German researchers could accelerate the shift to a low-carbon economy in the South using "green hydrogen".
University of Otago chemistry professor Sally Brooker and University of Canterbury chemical and process engineering associate professor Aaron Marshall are leading a push afoot for German research and investment in New Zealand.
Divisions of established German companies, German investment in startup New Zealand companies, and collaboration in research, over the next five years could also play a major role in meeting New Zealand's climate emissions goals, Prof Brooker said.
Many countries were going through the same process as New Zealand's Climate Change Commission and were putting out plans for low-carbon economies.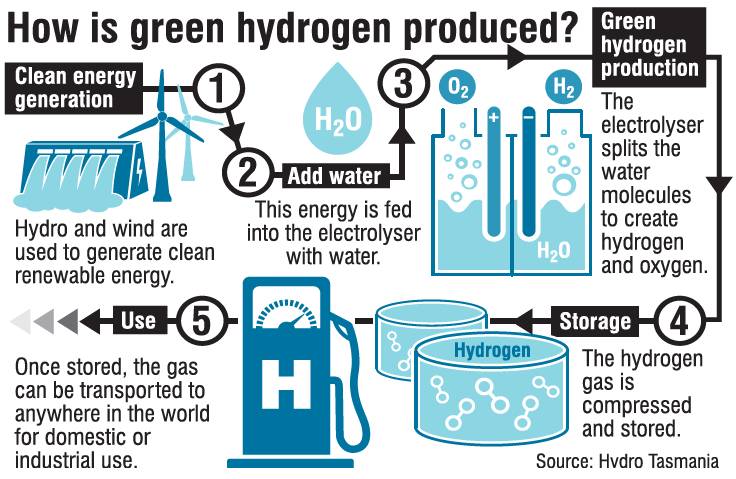 Hydrogen fuel was a part of all of them, she said. It was as close to carbon zero as a fuel source could get. Hydrogen represented a part of the global low-carbon future and New Zealand could play a major role in that part.
"There are some areas where it is hard to get rid of carbon from, and hydrogen is the only answer," Prof Brooker said.
"The fact that when you burn hydrogen that you only get water back — there is no other contaminant — makes it for me, as a chemist, a pretty attractive molecule."
Associate Prof Marshall and Prof Brooker helped to form a science and industry group — now 40 members strong — to build the critical mass New Zealand needed to attract one of the world's leaders in green hydrogen, Prof Brooker said.
With the support of the group, Team Green Hydrogen, in consultation with the New Zealand Hydrogen Association and iwi, Prof Brooker initially responded to a German Federal Ministry of Education and Research called to fund bilateral initiatives in the Asia-Pacific area. A second-round proposal was due before March 2 and Prof Brooker said there was strong interest from the German Government in the potential here.
Prof Brooker was among those who called for Tiwai Point to be used for the production of hydrogen if its owners, Rio Tinto, closed the aluminium smelter.
The Climate Change Commission said diversifying into "new fuels" such as biofuels and hydrogen would boost New Zealand's energy security.
While the commission heavily promoted uptake of electric vehicles for public transport or personal use, it said hydrogen could be a solution for ships, trains, aircraft and long-distance trucks.
Hydrogen could also heat homes.
By Hamish Maclean.