Private equity-backed operator Neptune Energy has signed a series of new agreements to progress with its proposed blue hydrogen and carbon dioxide transport and storage scheme on the east coast of England.
Neptune has entered into a memorandum of understanding with an unnamed organisation specialising in industrial gas generation for the development of the blue hydrogen plant, which would be located at the former Theddlethorpe Gas Terminal (TGT) site in Lincolnshire.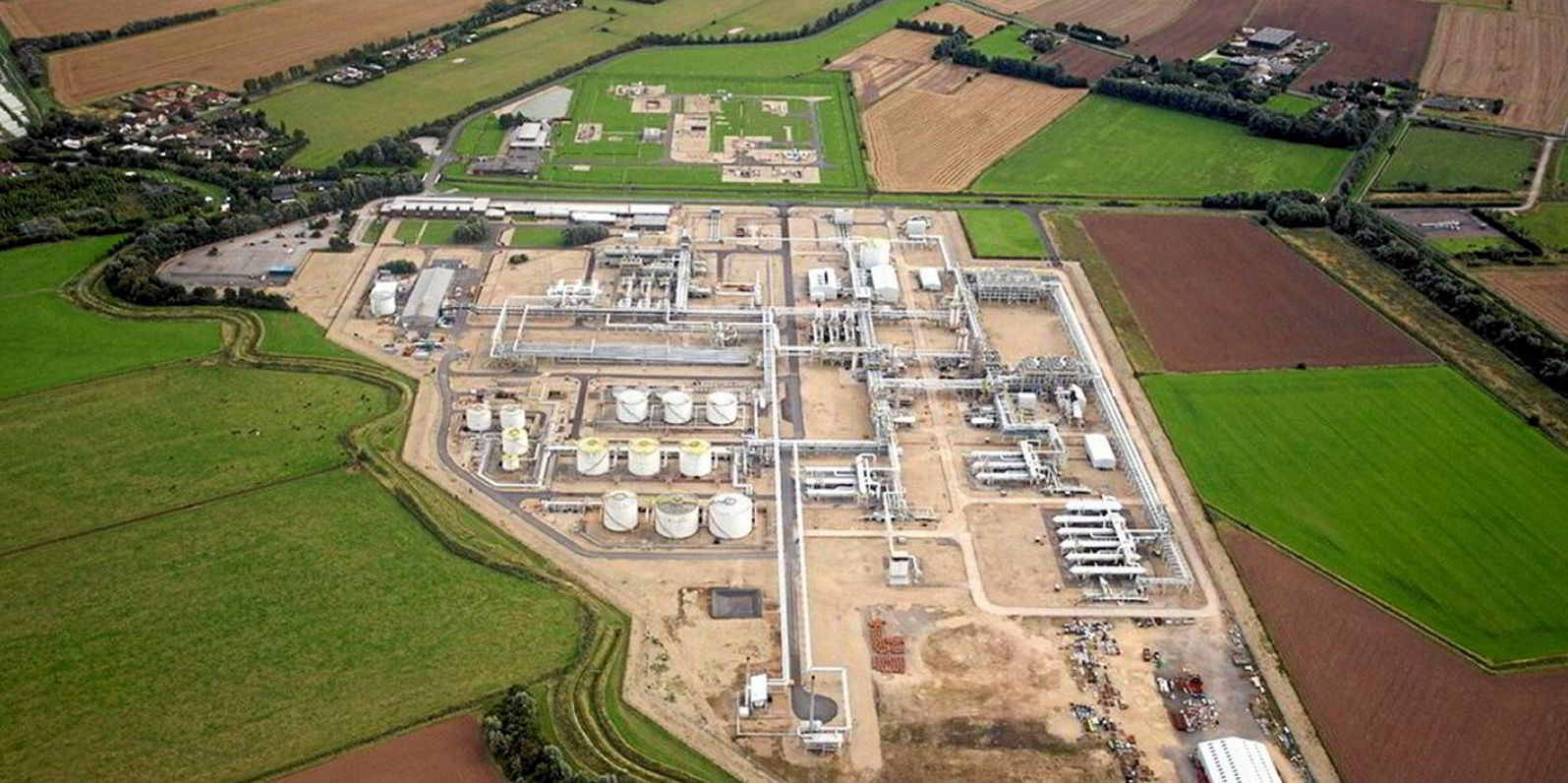 Neptune Energy seeks UK CO2 licence and proposes new blue hydrogen scheme — documentsIt has also signed a separate MoU with private equity-backed PX Group, which would operate a newly constructed powerplant for the blue hydrogen facility, and would act as an investor in the development.
In addition to serving CO2 emitters in the South Humber area, Neptune has introduced the option to ship CO2 to several blocks in the Southern North Sea.
It has signed further MoUs with Carbon Collectors, a company specialising in the collection, transport, and storage of CO2 using marine-based solutions, and with a power generation company that would have its emitted CO2 stored by Neptune.
CCS start up by mid-decade
Under the working title of "DelpHYnus", Neptune said its proposed development is well placed to deliver an operational carbon capture and storage (CCS) hub by 2025 for shipped CO2 and large-scale blue hydrogen generation as early as 2027.
As previously revealed by Upstream, the company submitted an application to the Oil & Gas Authority (OGA) regulator in May this year, covering several blocks in the southern North Sea located to the south and south-west of the Neptune-operated Cygnus gas field.
Neptune's director of New Energy Pierre Girard said the project had evolved from "a high-level concept into a much more detailed technical proposal within a short period of time" and that the company and its partners have committed "significant resource and expertise to bring the proposal to this level of maturity". The rapid growth of UK CCUS industry could create 10,000 jobs:
He added: "Our experience in delivering offshore projects which are technically similar to the CCS offering at DelpHYnus is complemented by the expertise of our partners and, as one of the UK's lowest carbon gas producers, we are well placed to develop this project at pace with the potential to deliver an operational CCS hub as early as 2025 for shipped CO2 and large scale blue hydrogen as early as 2027, helping meet the ambitions set by the UK government in its 10-point plan.
"Geographically, the location of the project is significant and can drive the creation of a low-carbon hub around our existing Cygnus facility to deliver further decarbonization opportunities."
Pipeline plans
The development would repurpose existing pipelines for the transport and storage of CO2, keeping costs low and reducing environmental impacts, as well as enabling the delivery system to be developed at pace, Neptune said.
In addition to the new blue hydrogen plant, Neptune is proposing transporting and storing emissions from the South Humber industrial area with a new CO2 pipeline from South Humber to TGT, as well as the option for accommodating CO2 shipped from locations further afield.
Girard said the agreement with Carbon Collectors would provide shipping solutions that could use an offshore offloading process to serve emitters from around the UK which are unable to connect via pipeline.
He said this could include the option to connect to other storage sites within the company's portfolio, including its L10 CCS development in the Netherlands.
Engineering groups signed on
Neptune has tasked engineering service company Worley to carry out conceptual engineering work for the normally unmanned installation that is part of the DelpHYnus development, and a specialist subsea engineering firm to work on the subsea elements of the scheme including the manifold and CCS pipeline.
A third unnamed engineering partner is studying the costs, time estimates and planning processes related to the onshore elements of the development including the blue hydrogen plant and pipelines between TGT and the South Humber area.
Source: Upstream – Bob Watts.