Climate Change: Sinopec urges faster government policymaking to kick-start green hydrogen transport in Hong Kong
The oil giant has been lobbying the government to speed up policymaking that would enable the zero-emission fuel to be introduced sooner
Hong Kong's proximity to Guangdong province, which has hydrogen production facilities, would make it easy for the city to get supplies, says a senior Sinopec executive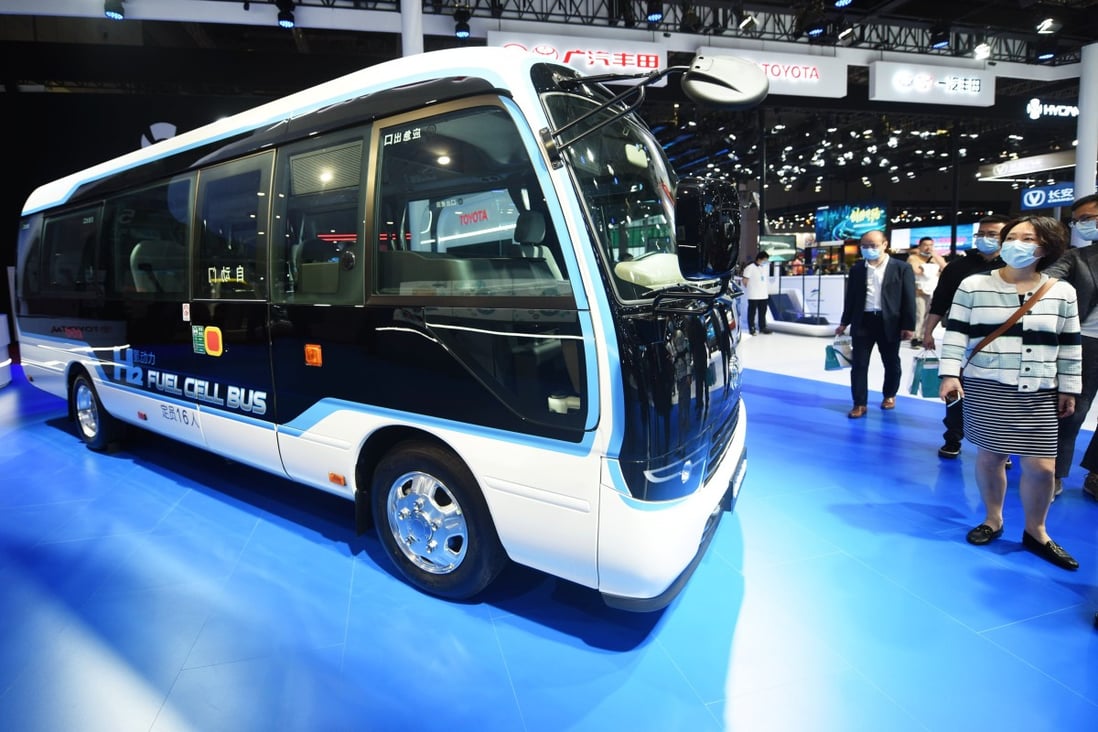 A hydrogen fuel-cell bus is on display at Auto Shanghai 2021. Photo: VCG via Getty Images
Oil and gas giant China Petroleum & Chemical (Sinopec), which has the biggest network of fuel stations in Hong Kong, is seeking opportunities to
 to the city's commercial transport market to help the government achieve its goal of net-zero carbon emissions by 2050.
Its local unit, Sinopec (Hong Kong), which operates 54 of the city's 179 petrol stations, has been lobbying the government to speed up policymaking that would enable
 to be introduced sooner.
"Places like South Korea, Japan, mainland China, Europe and the United States have already started introducing hydrogen-powered heavy-duty and long-distance vehicles
 ones for some years," said Anthony Poon, general manager for Sinopec's Hong Kong and Singapore petrol stations business.
"Development has been a bit slow in Hong Kong, especially commercial vehicles … it takes time to develop the supply chain."
Source: